As noted in other blogs and forums, there's a problem when trying to use an updateSite.nsf to import the Extension Library with IBM Notes 9.0.1FP3.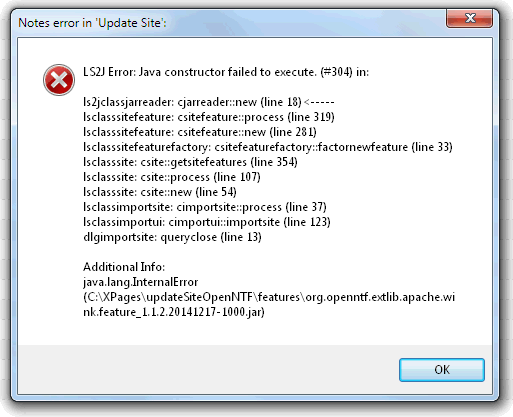 There's an IBM technote that deals with a related problem. The solution to this is updating the JVM by following the links in this IBM Technote .

NOTE: The update process uses a very simple installer. The only caveat is that you have to wait till the process ends completelly ( Just let the installation process run a few seconds after it seems to have finished, without opening the IBM Notes client ). If not, you'll see a window with a message similar to this "The JVM Patch failed to apply successfully because the JVM directory was in use. Please close all programs and try again."