If you are trying to install a plugin or new feature in IBM Domino Designer ( the last XPages Extension Library in my case ), with the menu option File > Application > Install...

you have to define a location where the plugin has to be installed from. It can be an updatesite.nsf from a Domino Server or a local .zip file or the uncompressed version of the zip file. More info here.

Then you just click Finish and the system should prompt you to accept licences and install the new features/plugins. It's an straight froward process.

But if you get a cryptic message like this





it means either you have not defined the location in the right way or the features you are trying to install are already installed.

To check what is installed in Domino Designer, you can open the Application Management window from File > Application > Application Management. In this window you can see what is already installed.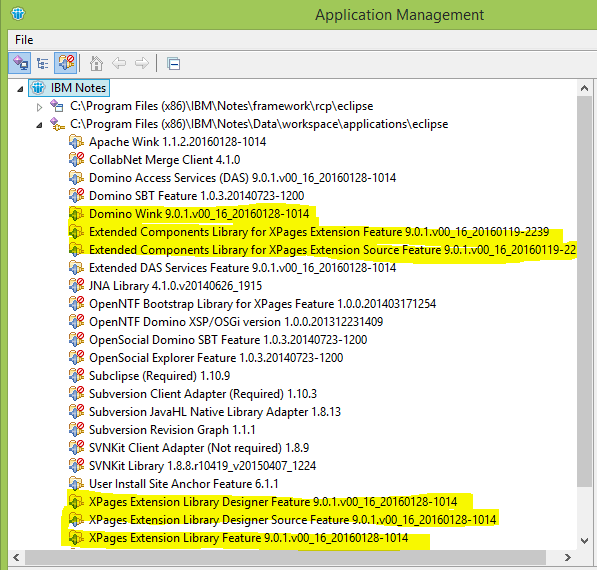 In order to solve the "No acceptable features found" you have to check if the features are already installed.

Important
In the feature is installed but disabled you have to check the Show Disabled Options icon in order to see it.




From the feature selected, you can then either Enable or Uninstall it and try to install it again. The error message should not appear again.